Instagram Influencers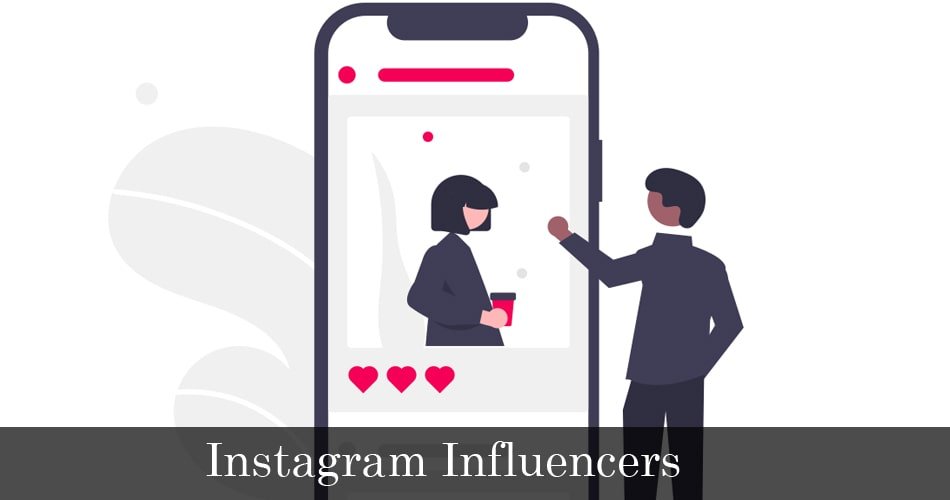 Instagram influencers can be regular Instagram users but have a unique ability and credibility to influence others. They have a large number of followers who follow their online content on a regular basis. Businesses are keen to work with Instagram influencers that are right for their brand as influencer marketing.
You can find the right influencers for your campaign by monitoring hashtags and searching for those who share your brand's voice. Instagram influencer marketing works effectively when there is a perfect match between influencer and brand personality. Influencers must use the brand and know the pros and cons of the brand before making content for Instagram.
Instagram is an exceptional social platform as it can be used alone to create visual storytelling. Instagram can be used as the sole platform for content. It doesn't have to link to other social platforms or blogs to provide context.
Instagram influencers love beautiful photography. They share intimate moments of their lives, photos of the products they love, and, of course, selfies. While most Instagram influencers create their own content, some channels may repost photos from other Instagram accounts.
Instagram accounts can be used to share images of daily life and aspirational lifestyles using creative compositions, skilled photo editing, and carefully curated thematic content. These influencers make it seems easy. Don't be fooled: Instagram is a simple tool, but it requires special skill and technique to make your photos look amazing!
Types of Instagram Influencers
We can divide the Instagram influencers into six types: Mega, Macro, Micro, Advocates, Referrers, Loyalists.
These titles might seem like buzzwords but they are actually useful and effective breakdowns for different types of influencers, especially when considering their audience.
Mega Influencer (1M+)
The mega influencers are those with a large number of followers on social media. There is no universal rule that defines the boundaries of different types of influencers. Mega influencers are those with more than 1 million followers at least on one social media channel. Most mega influencers are actors, singers, and sportsmen, who have not made their fame online.
Mega influencers have a problem. They are not able to see the whole picture and use a single-size-fits-all approach. This is akin to old-school marketing: throw enough at the wall, and see what sticks. If you need to reach a large audience to promote your product or service, it is advisable that you use mega influencers.
The Macro Influencer (500k-1M)
Macro-influencers have a smaller audience of between 500,000 to 1 million followers. They could be TV personalities, athletes, or thought leaders. Brands can expect to pay a premium for their influence, but not as much as mega-influencers.
Macro-influencers can be very useful for large-scale campaigns for those brands that have little knowledge of social media marketing. Since macro-influencers are popular in their community they charge quite a high amount for their sponsored content.
Mid-Tier Influencers (50k – 500k)
Although they may not have celebrity status, mid-tier influencers are still a strong group of content creators that their followers trust. This type of influencer has audiences between 50K to 500K. They offer brands a wider reach and slightly higher engagement than mega- and macro-influencers.
They have the skill to create elegant content. This lends authenticity and familiarity to each post. Although they don't have the same one-to-one feel as nano-influencers, they have higher engagement rates than mega-influencers.
Micro-influencers (10k-50k)
Micro-influencers have between 10,000 and 50,000 followers. Micro-influencers are known for their expertise in a particular topic. They usually stick to one topic and use their knowledge to create thought leadership.
Micro-influencers are therefore far more effective in driving the actions your business needs to achieve an influence marketing campaign goal.
Nano Influencer (1k -10k)
Although they have few followers, these people are experts in their field. Most nano influencers have over 1k followers at least on one social media platform.
Nano-influencers may not be the right fit for larger and more ambitious social media campaigns. Nano-influencers are not able to reach large audiences despite their high engagement. These nano-influencers can be used for small-scale campaigns or as an additional element in your influencer marketing strategy.
Content for Instagram
Millions of people spend hours a day scrolling through Instagram feeds. Every influencer is responsible for creating engaging content. Although it sounds simple, we all know how difficult it is to keep the content fresh for long periods of time, especially with the constant evolution of the platform.
It is now more important than ever to have high-quality Instagram content. It was much easier to increase followers' rate even with low-quality images in the early days of Instagram.
Some Instagram accounts are amazing and are shot using your smartphone's camera, not a DSLR. This is why they aren't the most expensive. In Instagram, creativity is more important than expensive gadgets when creating content.
Instagram supports both video and photos (with a 15 second time limit), giving influencers creative freedom to share their creative content.
Think about whether you would prefer to share the content that influencers create as a video or a static image. Instagram is all about capturing moments quickly. While everyone is busy scrolling through Instagram, not everyone has the time or desire to take 15 seconds to watch a video. So plan your content carefully. A video is a great option if sound or movement is important to your content.
When to Use Photos
Businesses can find more resonance with their customers and grow by posting photos to Instagram on a regular basis. But it is equally important to do it right. When the story is compelling, we recommend that photos be used.
A single shot that conveys the message clearly
Beautifully staged (ideal for portraits or still life)
Effectively shared as a collection of multiple photos over a time period
When to Use Videos
Although photos are still the most popular format on Instagram, Instagram videos are growing in popularity. There are five types of Instagram video: Reels (live), IGTV, Stories, and in-feed videos posts. The following situations are best suited for videos:
Show and Tell (for example, makeovers or makeup/shopping hauls).
Short, step-by-step tutorials (how-to, DIY, meal prep)
Mini travelogues: Location walks
Shout-outs, short testimonials (fan message)
When to use both video and photo
It doesn't mean that you have to limit yourself to just videos or photos. Do you want your influencers to share many images at once? Flipagram, a third-party app, allows users to quickly combine images, videos, links, and text into short edited video clips. They are short photo-video stories that can be paired with music.
How to Create Captivating Captions
One rule applies to Instagram captions: Keep them short and sweet. Beautiful photography and inspiring images are what the Instagram audience wants most. The Instagram audience is not interested in long blocks of text so keep your captions short, concise, and direct.
You can also use funny hashtags, however, avoid cluttering your message with unnecessary links and directives unless your legal counsel requires them.
An Instagram visual can be powerful and make people "slow down their scroll" and keep their eyes on the post. But a well-written caption can help you market and sell more. The best Instagram captions will add context to your posts and show your brand's personality. They can also entertain and/or motivate people to take action.
How to Choose the Right Campaign Hashtags
Your promotional campaign will be more successful if you have a campaign-specific hashtag. This allows users to search for your content and serves as a reference point for promotion.
You have one of the best ways to expand your reach beyond your existing audience with hashtags. People searching for relevant keywords will be able to find your posts and updates easily and may follow you.
Hashtags don't just seem like a trendy trend. They can actually increase engagement. Businesses should therefore be careful when choosing the right hashtags.
For the best metrics tracking, we recommend using a unique hashtag. Consider using your brand/business name along with the hashtag "contest" or the contest theme. You're creating a community by using a unique tag to your campaign. Everyone who enters can view the campaign photos via Instagram search.
Also, your hashtag should be easy to spell and memorable. It shouldn't be too complicated or long. Mobile users might become frustrated if a hashtag is difficult to type or hard to autocomplete.